On-site Storage and Shipping Containers - Boise, Idaho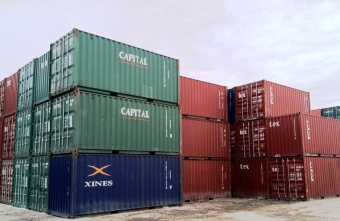 Welcome to our new website! In an effort to emphasize our regional focus, Container King is now Idaho Storage Containers LLC. As our new name implies, we specialize in supplying portable on-site storage and shipping containers to customers in Southwestern Idaho.
Located in Boise, Idaho; we are locally owned and operated. Our local focus allows us to provide personal customer service, along with secure, high-quality containers that protect your property.
We work with multiple steamship lines, container resellers, and trucking companies. Since we have direct contact with equipment managers and dispatchers, we are able to locate the lowest prices available and pass along the savings to our customers.
If you are considering buying or leasing a container; or would like to consult on a project, please contact us to discuss your requirements. We look forward to working with you!